Frankies Cafe and Catering Review
CAFE REVIEWS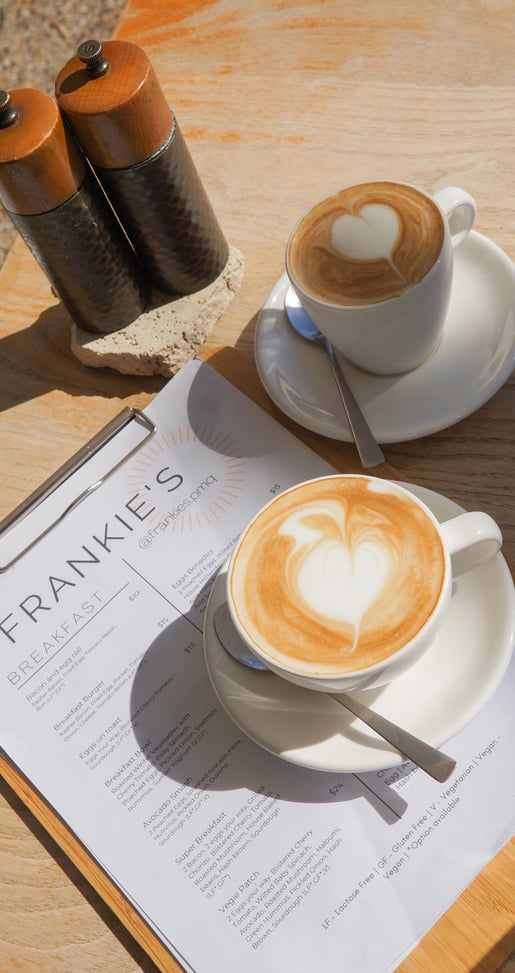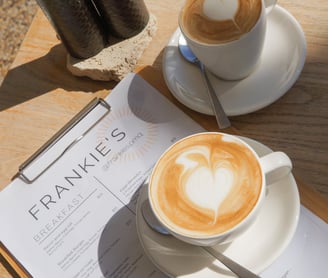 Frankies Cafe & Catering can be found right in the heart of Port Macquarie, a mere stone's throw away from the town-green and the scenic Breakwall walk.
The décor boasts an inviting blend of soft neutral tones, cleanliness , and minimalist elegance, creating a warm and welcoming atmosphere.
The attentive and friendly staff made us feel welcome from the moment we walked in, and the pay-at-the-table option added a touch of modern convenience to the experience.
As we perused the menu, we were pleasantly surprised by the wide array of choices catering to all tastes and preferences. It was reassuring to discover that gluten-free and vegan options were well-represented, reflecting a commitment to inclusivity.
After some thoughtful consideration, we settled on the chicken salad and the smoked brisket and kransky roll.
The chicken salad was a flavourful blend of lightness and decadence. Grilled chicken breast paired with crispy potatoes, juicy tomatoes, zesty onions, peppery arugula, briny capers, toasted almonds, and a drizzle of aioli created a harmonious blend.Topped with a generous serving of savoury prosciutto.
The smoked brisket and kransky roll, ordered on a gluten-free roll, presented a visually appealing option that was equally satisfying. It struck a balance between richness without excessive oiliness, with toppings of onions and mustard adding to the overall taste experience.
Complementing our meal choices, we ordered a soy latte and flat white. These coffees hit the mark, delivering strong and smooth flavours just as anticipated.
If you're in search of a place to unwind, enjoy a good meal, and soak in a welcoming atmosphere, Frankies Cafe & Catering is the spot to visit. It's where relaxation and delicious dining seamlessly come together.