Fresh Homegrown taste with a locked in low price!
Food & Dairy Co. launches a new fresh homegrown product.
NEW PRODUCTSFEATURESCAFE SUPPLY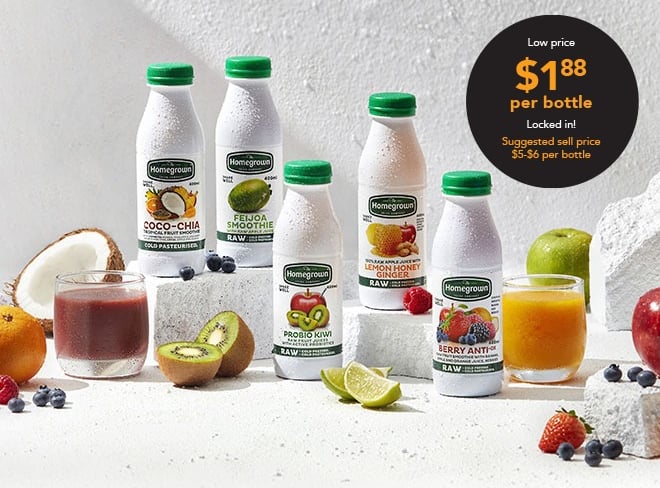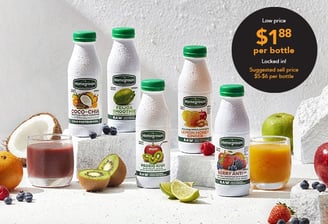 Food & Dairy Co are thrilled to be bringing New Zealand's own Homegrown Juice to the Australian market.
From the quintessential Kiwi classics of Apple and Orange, to the delicious refreshment of Berry or Feijoa, all the way through to the nutritious Probio Mango or Probio Kiwi, or the perfect Immunity blend! Ten delectable flavours available.
Homegrown Juice grow or source locally (wherever possible), squeeze and deliver the best juices raw – cold pasteurised for every Kiwi (and Aussie!) to enjoy.
All available in 400ml bottles.
RAW COLD PASTEURISED. GREAT TASTE - GREAT HEALTH.
Get your free sample! Plus, our locked in low price
Contact Food & Dairy Co. to get your free sample.
PLUS enjoy their locked in low price of $22.50 per box
(12 x 400ml = $1.88 per bottle) No minimum box buy.
*Official Press Release of Food and Dairy Co.