Golden Bean Roasters Competition and Conference Finds Serenity!
EVENTS
This year Golden Bean has some exciting new changes and a new venue.The event will be held on the NSW Mid North Coast at Serenity Resort, Diamond Beach.
The beachfront resort is the perfect setting to cater for Golden Bean, the world's largest coffee roasting competition. The resort facilities will allow all the delegates to stay on-site and enjoy the pristine coastal surroundings between cupping the worlds best coffees. Diamond Beach is a two and a half hour drive from Sydney, an hour and a half from Newcastle Airport and one hour from Port Macquarie airport.
Golden Bean this year will be held 14th- 18th November and will host over one hundred coffee professionals and suppliers. The competition is now open to Asian countries and the choice of location for the event will showcase this unique part of the Australian coast where kangaroos graze on the lawns in front of the function facilities.
The conference side of the event will cover important business topics, while the fun networking portion will include golf, surfing and barefoot bowls.We are returning to holding a full awards ceremony, having an Hawaiian theme to match our beachfront location. So, dig up the Hawaiian shirts and hula skirts.
We are urging all our Golden Bean network to book early, over the next few weeks to secure a beachfront villa. We have allocated a range of accommodation options from one-bedroom cabins to3-bedroom villas.
To attend Golden Bean it is important to book your delegate tickets now so we can organise catering and work out our judging schedule and networking events. We are still offering our special deal of one complimentary delegate ticket for every six coffee entries. The delegate tickets give you access to being a coffee judge, as well as admittance to all the networking events.
The Golden Bean entry portal is now open, so follow the links to secure accommodation and delegate tickets.
Head Bean,
Sean Edwards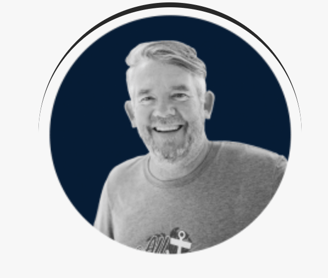 Managing Director Sean has been involved in the Australian café industry for over 20 years. Originally owning several regional café businesses he became passionate about the growth of the world coffee and Australian cafe industries.