Lupins for Life
Lupins for Life are truly paddock to plate and are uniquely placed to contribute to a better future for food in Australia and beyond. Better for people and better for the planet.
COMMUNITYFEATURESINNOVATION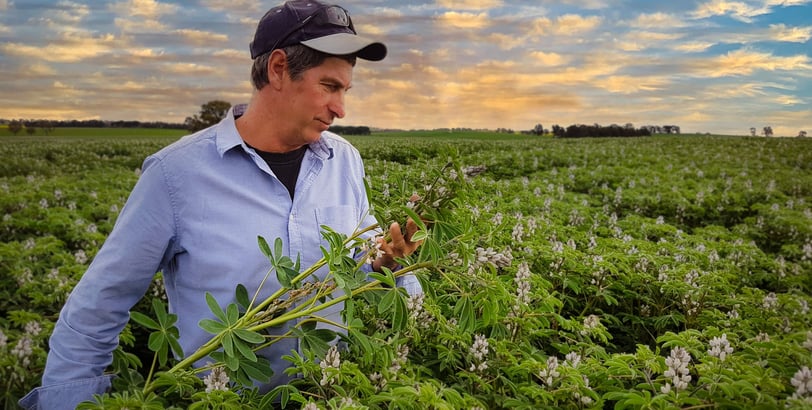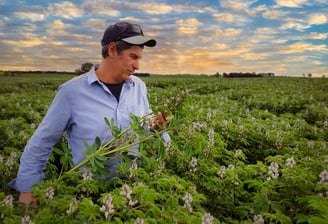 Lupins for Life (LfL) is based in the Riverina region of NSW and founded on over 175 years of experience in the agriculture industry in Australia. Committed to innovation, LfL's founders have partnered with the Department of Agriculture over the past 30 years in countless trials and have pioneered the commercial application of legumes such as lupins.
About 7 years ago Gary Drew had an epiphany and decided to throw resources and effort into developing products for human consumption from their Albus (Sweet White) lupin crop. Gary believed the Albus lupin particularly well suited for human consumption. Lupin is a highly nutritious legume eaten in Mediterranean diets for centuries; well known in Europe as nature's richest combined source of protein (up to 44%) and fibre (30%). Gary grows sweet-seeded varieties bred with the specific aim of eliminating the bitterness common in many other varieties. LfL is Australia's only enterprise to select premium Sweet White lupins.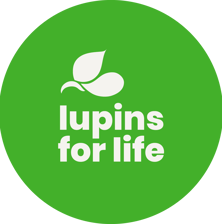 In December 2016, Gary and Heather Drew founded LfL as a separate enterprise to their fifth-generation farm, bringing family and friends in to build a bespoke mill and run the business. The unique nine-step milling process has been built from the ground up using a combination of new and used equipment. This innovative milling process provides consistent output, enabling them to produce premium whole food ingredients to specification – flours, crumbs and the world-first toasted protein flake. Artisan bakers regularly comment on the high quality and consistency of the products. Integral to the success of this build was family friend Mal Chambers who continues to run the milling operation.
Lupins are grown as a rotation crop to help rejuvenate the soil; a sustainable crop that considers the environmental life cycle impact of food production. In addition, LfL has a zero-waste production policy – a closed system where the lupins make their way to the consumer or return to the soil from where they came.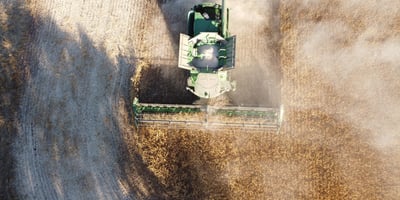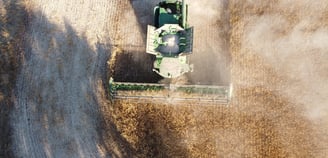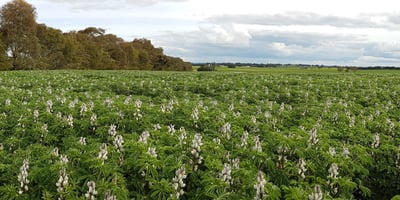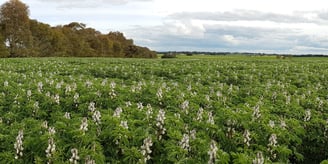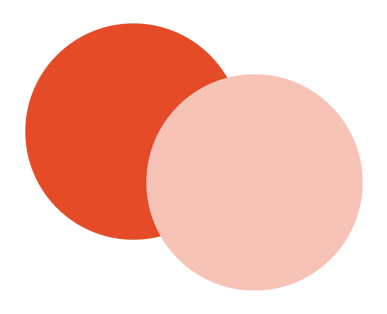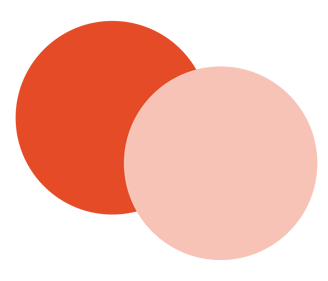 This value-add enterprise is run by Gary's sister, Chris Johnston. It benefits the local community, increasing local manufacturing, and creating a sense of pride and achievement for the farming community, seeing their hard work go from paddock to package on shelves in local stores, and beyond.
In recent years there has been extensive research aimed at determining the health benefits of lupins by medical scientists and dietitians in Australia and Europe. There is supportive scientific evidence that consuming lupin-enriched foods can provide significant health benefits. Lupins have a very low glycaemic index that could play a role in combating obesity and its associated health problems of heart disease, diabetes and some cancers. Lupin is one of the best natural sources of the amino acid arginine, which is reported to improve blood vessel performance and assists with hypertension; and soluble fibre acts to reduce total cholesterol without affecting the good or HDL cholesterol. Lupin appears to reduce high fasting insulin concentrations and insulin resistance which are precursors to diabetes. Lupin is also known to reduce transit time, lower the colon pH and act as a 'pre-biotic' and, therefore, are potentially very beneficial for bowel health. It also provides a healthy, nutritious, whole-food source for a gluten-free diet.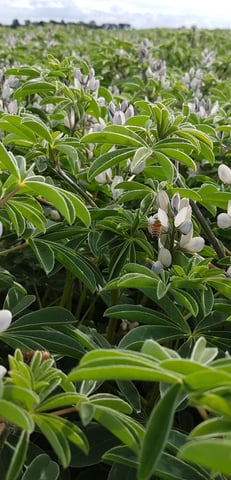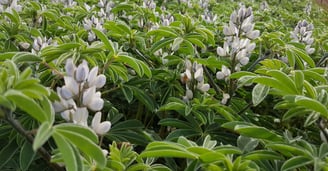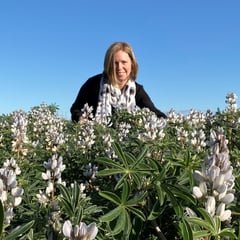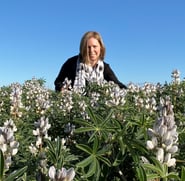 100% natural and great tasting, LfL products are a great addition to both sweet and savoury foods, adding nutritional value without compromising flavour. Ideal for inclusion in cereal and muesli, breads, cakes and biscuits, desserts and smoothies, crumbing and rice-based meals.
LfL retail products can be found at their online store, and independent grocery and specialty health food stores. Bulk product is supplied to food manufacturers for inclusion in bakery, cereal and muesli, pasta and tempeh foods. LfL exports to countries including the United States, Canada, New Zealand and Malaysia.
Lupins for Life are truly paddock to plate and are uniquely placed to contribute to a better future for food in Australia and beyond.
Better for people and better for the planet.