Self-Education
People forget to invest in themselves when running a business, and the cafe industry has changed in the following areas...
FEATURESBUSINESS TIPSCOMMUNITYEDUCATION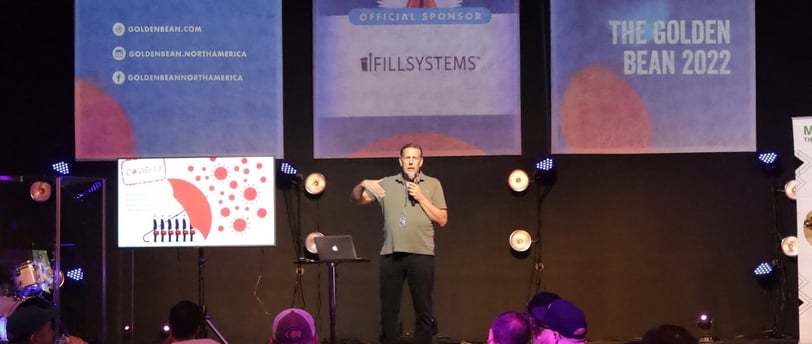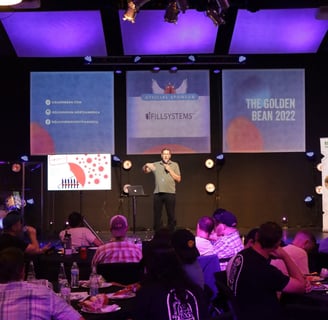 Recovery from the post-Covid recession is hard on us all, with enormous pressure on how best to manage running a business in this new world, the cafe industry especially, where we lost nearly 25% of all cafes globally as cities shut down. This means those spaces are now being replaced by different businesses or new operators. New owners mean re-education of an industry.
Australia has one of the smartest cafe scenes in the world, with great coffee and cafe food offerings. This must be rebuilt as new operators enter the market. I am seeing a trend again - like I did 20 years ago - with the inexperienced expecting to employ the skill required to run their business profitably. We don't have the staff pool like we did three years ago. Many hospitality workers, who were often casual employees have left the industry. International backpackers are returning slowly, but they either don't have our high cafe skill levels needed or are obliged to undertake regional farm work.
My solution is simple; new and old cafe operators need to upskill themselves for a successful current post-covid environment. People forget to invest in themselves when running a business, and the cafe industry has changed in the following areas:
We now have more technology and automation. This may be a long-term advantage for reducing labour, but you still need to be able to understand the systems. As you get older technology becomes harder to grasp and can be scary for many people.
Coffee service has become very scientific, and people are forgetting the basic espresso rules. I see this every day, where processes have been implemented, like weigh in and weigh out espresso menus, but the coffee isn't being tasted consistently. I fully understand new barista concepts, but you need to cup coffee daily and not rely on what you have been told from a supplier. Coffee changes daily with weather, seasonal supply, skill of the operator and water quality.
You need to constantly stay ahead of the trend curve and keep up to date with menu and pricing. The consumer loves the old favourites but also likes to be introduced to the latest flavour trends. This also keeps the word-of-mouth marketing alive.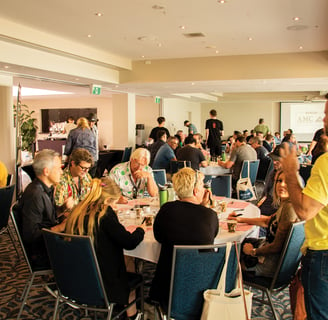 Cafe operators need to attend industry events. Events such as trade shows will reveal what's new and on trend. Cafe Culture run events all over the world and people struggle to commit to them until the last minute. Cafe owners are not valuing their worth and won't leave their business even for a day to get the edge on their competitors. Stop thinking short term costs of a days' labour to replace you and instead think of the thousands of dollars you will gain from your education and higher skill levels. The trouble with our industry is the lack of specific education to run a complex business, which then contributes to the high failure rate of 6 out of 10 operations.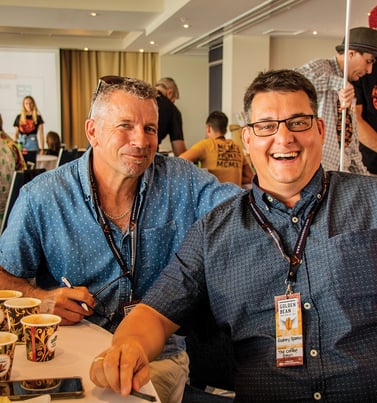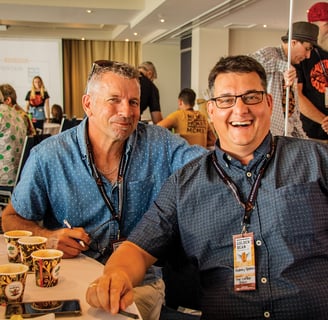 Keep it simple, is the last tip I can offer to cafe owners. We all see the busy professional city cafes that have complex menus, equipment and fit outs - which cost millions of dollars. As we now have a major skill shortage, get back to the primary revenue-makers which is coffee, iced drinks and cookies out of the deli bar. Do these few things well and when you are profitable add another revenue stream. And look at your hours of operation. Most cafes shut by 2pm in Australia and are forgetting about the afternoon trade of the hungry office worker wanting a sweet treat and a coffee pick-me-up. Also, in the regional areas we have the afterschool market of milkshakes and a meeting place for mums to catch up.
Running a cafe is hard work, but with some self-education and upskilling you will be on the road to a profitable business. If you can make the first year of trade, you will have a better chance of success.
Sean Edwards,
Managing Director Cafe Culture.